Auto Glass Warehouse –Keeping You and Your Car Safe on the Road
Auto Glass Warehouse has been proudly providing automotive glass replacement and repairs to all of Southwest Florida for over 25 years. We are family owned and operated. Each of our professionally trained and certified technicians is dedicated to making sure your vehicle and its structural integrity is as safe as possible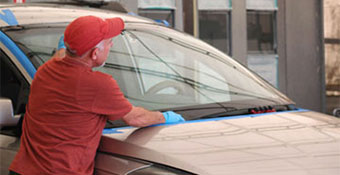 with all our windshield replacements & repairs. All our technicians live in and around our service areas and are certified through the National Glass Association. Passing an NGA certification examination means that your technician has met agreed-upon industry standards for knowledge in the field of auto glass repair and replacement.
Easy and Quick Auto Glass Claims and Self-Pay Process
Placing a glass order with us is easy! To begin an order with us, simply call one of our local offices and our staff will be happy to assist you! When you place your call, there are a few things we will need to make your order as quick and simple as possible:
The year, make and model of your vehicle
Your address, name and phone number
A description of how and when your glass was damaged
Insurance company name and policy number, if applicable
If you will be placing an insurance claim for your order, we will need to place a conference call with you to your agent or company to complete the claims process. These conference calls are always quick and easy!
Insurance Company Approved
Our company is approved to file a claim for auto glass repair or replacement with any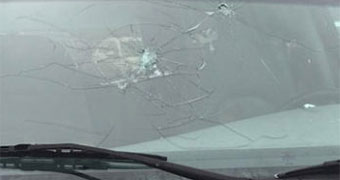 insurance company. You have the right to choose the company you prefer for any automotive glass needs. The easiest way to ensure that you get the Auto Glass Warehouse for your repair or replacement is   to call our office directly, as it is possible  that your agent or company may suggest using a 800 claims number for your services. If you speak to your agent or insurance company first, be sure to tell them you would like to use Auto Glass Warehouse to service your windshield replacement or repair claim, even if they suggest using the 800 claims service. Even though our company is included within the 800 claims service, there is no guarantee that you will receive service through our company as the 800 claims service randomly chooses the company to send the work order to. To get the quality service you deserve, choose your home town experts at the Auto Glass Warehouse for all your service needs. Call us today at one of our local offices to set up your appointment for your windshield repair or replacement. We will be happy to answer your call.
Save