Professional Venice Florida Windshield Repair
Windshield damage can happen at any time. There are numerous reasons a windshield can get chipped or cracked. Some of those reasons can be driving over pot holes, tiny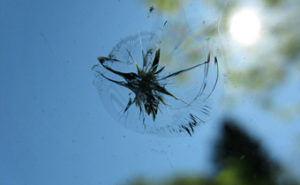 pieces of gravel hitting the windshield or driving behind construction vehicles. Severe weather conditions, such as tropical storms or hail storms can damage your windshield as well. Even a tiny rock flying up from the freeway can be the damage culprit. Don't let a small chip sit unfixed! Let the experts at Auto Glass Warehouse fix your Venice Florida windshield repair today. We offer mobile service to all our customers for all types windshield repairs. We offer windshield repair services for all vehicle types including cars, trucks, RVs and construction equipment. Our mobile service is not limited to your home. We can do your windshield repair anywhere that your vehicle will sit, un-driven for the length of the repair and setting time, such as work, school or play. Please check with our staff for the length of time your repair will require to better choose an appointment time for your Venice Florida windshield repair
Unfixed Venice Florida Windshield Repair
Leaving your Venice Florida windshield repair unfixed can leave you with a larger problem than just a chip. Windshield damage left alone can quickly grow into a crack that stretches across your windshield. Even within a few days, a tiny chip can begin to expand, causing the need for an entire windshield replacement. There are many things that can cause a small imperfection to grow such as:
Temperature changes
Bumpy roads
Bright sunlight
Moisture
Venice Florida Windshield Repair and Your Insurance
Why wait for the damage to grow? The Auto Glass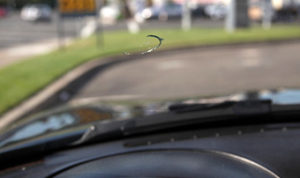 Warehouse can save you time and money today with our expert mobile Venice Florida windshield repair. Our repairs will bring your windshield back to its previous condition before the damage, thus giving you peace of mind while driving. The strength and structural integrity of your windshield will be regained after a repair, making your windshield just as strong as it was before. Many times, under comprehensive insurance coverage, a repair can be covered at no cost to you! Please check your coverage with your insurance provider to verify if this coverage applies to your vehicle. Even if you do not have comprehensive insurance, we can still provide you with a superior Venice Florida windshield repair with a self-pay service. Our mobile service is free of charge for all customers regardless of insurance coverage, self-pay, vehicle type or repair severity. Call our local office number at 941.556.5549 to set up a Venice Florida windshield repair today. Our staff will be happy to assist you with setting up an easy, stress free windshield repair. We will have you back on the road in no time flat!