Mobile Windshield Repair Lakewood Ranch FL
Nothing is more unsightly on your vehicle than a damaged windshield. The imperfection could be a small chip or a tiny crack. Every time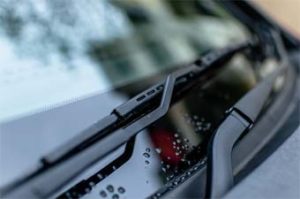 you enter your vehicle you see it when you look forward. No matter the size of it, a chip or crack will always need a windshield repair Lakewood Ranch. Leaving a small crack or chip un-repaired can quickly grow into a larger crack. Sometimes in as little time as a few days, the small damage can grow from just day to day driving! There is little way of knowing if the roads you travel may have bumps or potholes, some of the many culprits that can cause the chip or crack on your windshield to grow. Large cracks will render your vehicle un-drivable and leave you with needing a complete windshield replacement. Do not leave your damaged windshield unrepaired instead , call the experts at the Auto Glass Warehouse to come out to you and perform a quality mobile windshield repair Lakewood Ranch!
Types of Mobile Windshield Repair Lakewood Ranch FL
Our technicians at Auto Glass Warehouse specialize in windshield repairs of all types.
We can service, but are not limited to the following windshield repairs in Lakewood Ranch:
Luxury cars
Classic cars
Import cars
SUVs
Trucks
Motor Homes and RVs
We do have safety standards that your windshield damage must pass to be eligible for a windshield repair Lakewood Ranch. The damage must not be in the drivers direct line of vision. The damage must not be larger than a 1/2inch in either length or width. Also the damage must be a chip from a stone or another small object. If your windshield does not meet these requirements, our technicians will not be able to safely repair your windshield. It will then require a full replacement. If you are unsure if your damage meets these requirements, we will gladly have one of our technicians inspect the windshield for you at no cost.
Convenient Mobile Windshield Repair Lakewood Ranch FL
Once we have concluded that your windshield is eligible for repair, we will set up a complimentary mobile appointment to come straight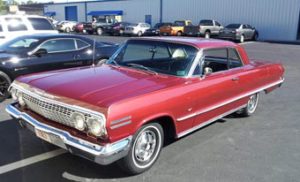 to you. We want to make sure to make your windshield repair convenient for you and will come to your home, work or play. A mobile windshield repair Lakewood Ranch will not take very long. Once the fill resin has been applied to your windshield, it must cure and then your vehicle can be back on the road! Be assured we always strive to keep your vehicle's down time at a minimum. Please speak with your technician to find out the exact safe cure time for your repair. The Auto Glass Warehouse accepts insurance and self-pay customers for all windshield repair Lakewood Ranch. Please be sure to have your insurance information, including your policy number and insurance company name when you call our local office at 941.556.5549