LAKEWOOD RANCH WINDSHIELD REPLACEMENT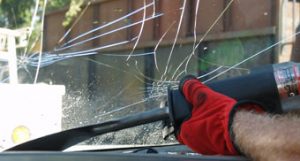 Searching for a reputable Lakewood Ranch windshield replacement company. Our mobile glass techs have been providing auto glass repair needs for over 26 years.
Flying rocks, gravel, and other road debris can come out of nowhere, hit your windshield and can cause issues ranging from small chips and cracks to unrepairable damages.
FLORIDA LAWS & LAKEWOOD RANCH WINDSHIELD REPLACEMENT
A summary of Florida statute 316.610 shows it is a violation for any person to drive or move any vehicle that could be deemed unsafe. Vehicles with cracks or chips even seemingly small can be considered unsafe to drive by law enforcement agencies, and you can be ticketed.
If your windshield experienced minor damage (chipped), then you could opt for a repair. If your windshield has significant damage, like damaged in an accident, then you probably will want it replaced.
Four consideration can be used to determine if your vehicle needs a repair:
Will a dollar bill cover up the damage?
Do you have more than three chips?
Is the damaged area in your line of sight?
Is the damage on the edge of the windshield?
If you're able to answer NO to these questions, then it is usually safe to have a Lakewood Ranch windshield repair.
INSURANCE & LAKEWOOD RANCH WINDSHIELD REPLACEMENT or REPAIRS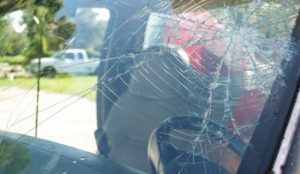 If your auto insurance policy has comprehensive coverage, Florida Statute 627-7288 requires auto insurers in Florida to replace or repair their policyholder's damaged windshield with zero deductible. The policyholder can choose the Lakewood Ranch windshield replacement company they want.
If you only have personal injury protection and property damage liability your auto insurance won't financially help with your windshield needs. You would need to hire a company for repairs or replacements just like you would with any other maintenance need.
CALL AUTO GLASS WAREHOUSE TODAY
At Auto Glass Warehouse we make Lakewood Ranch windshield replacement easy with our "FREE Mobile Service"! We come to you at home, work or play. All Auto Glass technicians are NGA certified with years of experience in mobile auto glass replacement and repair.
We maintain conveniently located warehouses that have access to hundreds of windshields from top rated suppliers. Upon request, we can also order factory glass.