Punta Gorda Truck Windshield Replacement Experts
Are you looking for a great company for a Punta Gorda truck windshield replacement? The Auto Glass Warehouse offers quality service, attention to detail and expertise. With over 25 years of local service to the South West Florida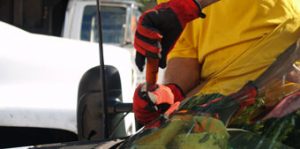 area, we are the easy choice for all your auto glass needs. Our friendly office staff and auto glass technicians are dedicated to getting your truck back out on the road as quickly, efficiently and safely as possible. Our mobile techs are available in your area now!
Easy Punta Gorda Truck Windshield Replacement
We know you are busy! Hardly anyone has time to bring their vehicle into a shop to get work done. This is exactly why we offer free mobile service to your home, work or anywhere your vehicle may be! Mobile service is available in all our service areas, regardless of the year, make or model of your truck. Other ways we strive to make your Punta Gorda truck windshield replacement easy for you include:
Fast appointment setup
3 way call to verify insurance coverage and set up your claim
Daily windshield order pick up to get your glass faster
Technicians stationed in all service areas
Prompt appointment arrival
Appointment and Drive Away Time for Punta Gorda Truck Windshield Replacement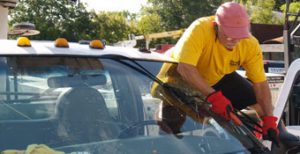 There are a few things we will need to make your Punta Gorda truck windshield replacement appointment run efficiently and quickly. The first of those would be to park your vehicle under cover or shade, if possible. This cuts down on the Florida heat and glare on the windshield, making it easier for your technician to work. Next, your technician will need a 1 hour block of time to do your windshield replacement. In most instances, your technician will be done sooner but we do like to block that off just to make sure ample time is given. Lastly, after your windshield has been replaced, your truck will need to sit without being driven for 1 hour. We ask this as the adhesive using to put your windshield in takes 1 hour to completely cure and hold your windshield in the right place. Driving before this could put you at risk of your windshield moving out of place or even popping out if you were in an accident. Your safety is one of our top priorities, therefore your technician will insist you wait this time . If you need to schedule a Punta Gorda truck windshield replacement, call us today at 941.556.5549.