Sarasota Heavy Equipment Windshield Replacement
Do you have heavy equipment, work trucks or farm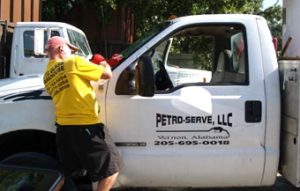 equipment with a broken windshield? Then, we have got you covered! The highly skilled technicians at the Auto Glass Warehouse are ready to come to you with a Sarasota heavy equipment windshield replacement. No matter were your equipment is parked, be it at a work site, warehouse, company parking lot or anywhere else, we will come to you with our mobile service van. Our mobile service is offered to all our clients at no extra charge, any day of the week in our service area. Your technician will come prepared with everything they need to give you a quality Sarasota heavy equipment windshield replacement. We service all of Sarasota county with windshield replacements and repairs. All Sarasota heavy equipment windshield replacements will be done with care and expertise.
Types of Sarasota heavy equipment windshield replacement
The Auto Glass Warehouse services many types of heavy equipment. This includes but is not limited to:
Garbage trucks
School buses
Front-end loaders
CATS
Dump trucks
Bucket trucks
All of our technicians are able to work on any of these and more. Each technician has also been through rigorous training through certificates, industry standards and on the job training. Therefore you can always be rest assured that your Sarasota heavy equipment windshield replacement is done to the highest of industry standards and excellence.
Timely Sarasota Heavy Equipment Windshield Replacement
Having heavy equipment or work vehicles out of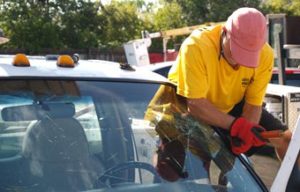 commission loses your business time and money. Therefore, our staff is dedicated to getting your vehicles back in working condition and out on the road. We also strive to make our Sarasota heavy equipment windshield replacement as easy as possible for you. To make sure the process of replacing the windshield kn your equipment is as streamlined as possible, please be sure to have the year, make, model and VIN available for the vehicle you are calling on. This will allow our staff to make positive that we have ordered the correct vehicle for your equipment. Once ordered, we will be able to schedule your mobile appointment at the best time for you. To place your Sarasota heavy equipment windshield replacement order today, call our staff at 941.556.5549. We will be sure to give you the quality windshield replacement you need!