Venice RV Windshield Replacement
RVs are made for a driving! Don't let a damaged windshield keep your RV off the road. Windshield damage be fixed easily if you act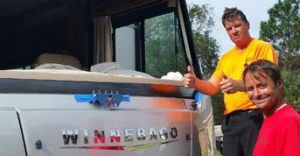 quickly. So if you do it need help with your RV windshield, let the Specialist at the auto glass Warehouse get you a excellence Venice RV windshield replacement. Our technicians are expertly trains in RV auto glass. They all go through National glass Association training as well as agrss certification and training along with numerous hours of on-the-job training. All of these factors ensure you that you are getting a Quality RV windshield replacement when you choose the Auto Glass Warehouse.
Quality Venice RV Windshield Replacement
We Are The Trusted source for Venice RV windshield replacements. Our business has been helping the southwest Florida area with windshield repairs and replacements for over 25 years. We replace all RV windshield including but not limited to:
Winnebago
Newmar
Lazy Days
Tiffin
Jayco
Your Venice RV Windshield Replacement Appointment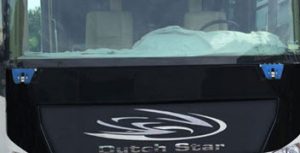 With the Auto Glass Warehouse, there is never a need to drive your RV into our shop for a windshield replacement. Are mobile technicians are prepared to drive out to your home work or anywhere else your RV might be parked at. To ensure your vehicle safety as well as our technicians, when your Venice RV windshield replacement appointment is scheduled, you can expect to see two technicians arrived to perform your replacement. We do this because of the sheer size of a RV windshield. We want to always make sure that your vehicle is receiving a properly place windshield as well as keeping our technicians safe. Having two technicians will make the job go much smoother and faster As there are more hands working at once. If you are needing a Venice RV windshield replacement, do not hesitate to call or friendly office staff. They are waiting to hear from you. Please call them at 941-556-5549.