Mobile Sarasota Windshield Repair
Residing in the Sarasota Florida area is a beautiful place to live. But, all of this beauty does not exempt you from getting windshield  damage. If you have a chip in your windshield, you will want professional mobile Sarasota windshield repair. The technicians at the Auto Glass Warehouse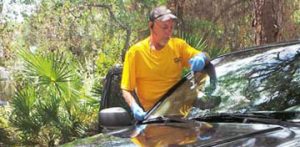 are just that, the professionals. All of our technicians have had extensive training in windshield repair on all types of windshields. They will get the job done, quickly and efficiently, restoring your windshield to it's optimal condition.
Technician Training for Sarasota Windshield Repair
Our auto glass technicians are all put through rigorous amounts of training for Sarasota windshield repair and replacement. Some of this training includes:
AGRSS (Auto Glass Replacement Safety Standards) certification
NGA (National Glass Association) certification
On the job training
Our company upholds these certifications to make sure our technicians know all safety standards and practices in the Sarasota windshield repair and replacement fields.
DIY kits and Sarasota Windshield Repair
There are do many DIY windshield repair kits on the market these days! These options might look good upon first glance, however the drawbacks are extensive. The most important drawbacks is lack of knowledge and quality equipment.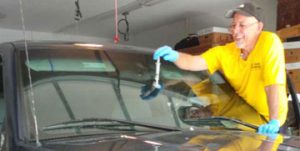 Auto glass technicians have an extensive amount of video, book and hands on training along with certifications and a highly trained eye. They know how to identify the damage and if the repair can be done to bring the windshield back to it's full safety abilities. Technicians will also know the correct amount of pressure to apply to the windshield so it does not crack. These things are all paired with quality equipment and resins(the material that fills and seals the chip). Also always keep in mind that a windshield repair can only be done once on the same area. Therefore, if done incorrectly, the windshield will then need to be completely replaced. Be sure to always trust the seasoned technicians at the Auto Glass Warehouse with all of your Sarasota windshield repair needs. To set up your appointment, call 941.556.5549today.